Why is Olive oil good for you -Olive oil Beauty Tips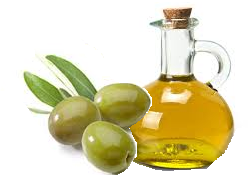 olive oil beauty tips
People ask is Olive oil good for you? Answer is yes. Olive oil beauty tips and beauty benefits of olive oil are plently. Olive has been used for different beauty and care treatments of humans since ancient times. Olive oil has many nutritional benefits and can be applied to skin and hair. It's hydrating and antioxidant properties make it superb for nails, skin, and hair. It has a nourishing effect and its anti-aging capabilities provide a youthful effect. Some of the stunning benefits of olive oil are discussed below
Why is Olive oil good for you -Olive Oil Beauty Tips - Beauty benefits of olive oil

1.      Nail Growth: Olive oil contains Vitamin E and it has a great moisturizing effect. It keeps the cuticles healthy which resist the germs entrance into nails. Soak your fingers in olive oil for about 15 minutes, it can be absorbed easily and its moisturizing effect helps in nail growth and makes nails healthy and beautiful.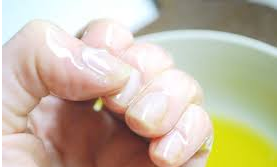 2.      Moisturizer: Olive oil can be used to clean the skin if your hands are cracked and dry. Occlusion therapy, in which plastic sheet is wrapped around the hands that ensure the complete absorption of oil into your hands, renew and restore the skin cells. Keep this oil on your hands overnight and use paper towel in the morning to remove excess oil. Antioxidants present in olive will make your hands youthful and softer.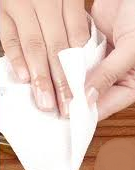 3.      Says No to Irritation: If you have itchy and inflamed skin, olive oil can be used to have a soothing effect and it removes discomfort. This answers the question, how is olive oil good for you. You can add small quantity of olive oil in your bathing tub. After the bath, you will feel relief because of the soothing effect provided by the olive oil.
4.       Anti-aging agent: Is Olive oil good for you? Well , Olive oil neutralizes the free radicals involved in damaging and aging of the skin. Antioxidants including Vitamin E and polyphenols play the role of neutralizers and keep your skin youthful and good looking and is among vital olive oil beauty tips.
5.      Hair Treatment: how is olive oil good for you with hair treatment. Slightly heat the olive oil in water and apply it to the ends of your hair. Shampoo your hair after 30 minutes. This treatment will make your hair soft, strong, and good looking.
6.      Makeup remover: Olive oil can be used to remove the makeup from the sensitive parts of the skin. It breaks down any water-resistant makeup when applied gently. Dip a cotton ball in olive oil and apply it on your eyes or other parts and gently wipe the area of interest. This answers how is olive oil good for you as makeup remover.
7.      Rash Treatment: Olive oil is safe for both adults and babies. It can be applied on rashes to moisturize the skin. It soothes the affected area. It is a perfect solution for rashes caused by diapers in babies. It moisturizes the bottom of the baby and also provides protection against the problems like cradle cap.
8.      Lip Scrubber: Olive oil can be used as a lip scrubber for rough and chapped lips. Some drops of lemon juice can also be added to the olive oil and this solution has great exfoliating properties. Apply this to your lips or other parts to have smooth, fine, and beautiful skin. It is among the useful beauty benefits of olive oil.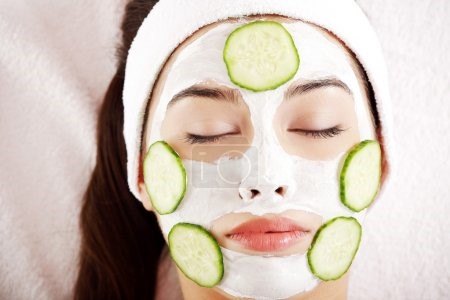 Go to Natural Beauty Tips