Teen Beauty Tips
When we discuss teen beauty tips we see that Teenage is a stage when you are saying goodbye to childhood and entering into your adulthood. These physical changes make you conscious about your appearance. Everyone at this stage wants to be beautiful. Teenagers can adopt some basic principles and tips for having a graceful personality. Beautiful hair, glowing skin, and iconic personality is the dream of every teenager. Below are some of the tips that can bring grace to your overall personality and make your teenage an ideal one.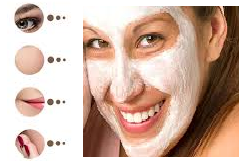 Teen Beauty Tips
1.      Cleansing: Cleansing is the first step for teens toward the achievement of beauty. Clean your face, feet, and hands with a mild cleanser. Cleansing should be done twice a day, once in the morning, and once in the evening when you come back home from your school, college or playground to remove any dirt or oil.
2. Toning: After cleansing, do not forget to tone your skin with a mild toner. Apply rose water with a cotton ball. It opens up all the clogged pores and refreshes your young skin

3. Moisturizer: After toning, moisturize your skin to make it healthy. Good moisturizer prevents dryness and nourishes your skin to make it soft and supple. Olive oil can be a good choice to moisturize your skin

4.      Shave your legs just after you have your shower to avoid any cuts. Go for an immediate cold shower in case of waxing.
5.      Scrubbing: You should scrub your skin at least once a week. Use some natural scrubber that has minimum side effects. A paste of grapes, sugar, and yogurt can be a good choice to be used as a scrubber. Scrubber removes the dead skin surface and gives the glowing look to your skin. 
6      Avoid using foundation: As a common practice in teen beauty tips, Do not cover your acne with foundation layer. It suits women over 30. Teenagers can cover up blemishes with concealer and then apply some powder.
7      Use light makeup: Simplicity is the key to beauty for teens. So, never overdo makeup. "Even up" the skin tone and apply decent blush to the apples of the cheeks. Use appropriate eye shadows and dark mascara to make the eyes prominent. "Light lip gloss" suits teenagers the most.
8.      Hair care: Trim your hair at least once a month to remove the dead ends. Avoid the use of curling irons and blow dryers, they damage the hair and make them rough and dry. Teenage girls should oil their hair regularly, at least once a week. Oil your hair with warm olive oil and keep it for 30 minutes before shampooing. This will make your hair soft, healthy and beautiful.
9.      Be Happy: Happiness brings beauty from the inside. Happier and cheerful girls look 10 times more beautiful than other girls. So, always try to be happy.
10.      Use balanced Colors: Avoid using too many colors in your dress and makeup. Try to be simple by using balanced and decent colors. Decency adds much more to your beauty. 
Go to Natural Beauty Tips - Go Home