Top Beauty Fashion Aromatherapy skin care
When we see top beauty fashion aromatherapy skin care routine and products we see that Aromatherapy is a holistic treatment method through natural extracts. This treatment method uses aromatic essential oils to improve the physical and spiritual well-being of the body. Aromatherapy has been used for skin care for thousands of years and the demand for these natural products is increasing day by day. The expected size of its market is twelve billion dollars by 2022. 

Top Beauty Fashion Aromatherapy skin care

Tips and Tricks
Essential oils extracted from the natural trees and plants nourish the skin and stimulate the renewal of skin cells. These oils not only nourish your skin but they also have a sweet smell which makes you feel calm, delightful and beautiful. If you are in search of wonders done by Aromatherapy, your search ends here. Below are some of the amazing benefits of Aromatherapy products.
1.

     
Petitgrain:
Oil of petitgrain is extracted from twigs and leaves of the bitter orange tree. This oil is known for its beautifying abilities. This oil, when applied to the skin, removes the excess oil from the skin. It balances the congested and oily skin and it is the best remedy against acne.


2.

     
Olive oil:
You can apply a blend of olive oil, Aloe Vera, and tea tree on your face to have a glowing skin. You can also steam your skin using a few drops of olive oil in the hot water to have a soothing effect on your body. 


3.

     
Hazelnut Oil:
Hazelnut is used as a base oil which can be used alone or with other oils. It carries essential oils. It hydrates the skin, and it is the best nourishing oil for mature, sensitive, and dry skin
1.      Neroli Oil: Neroli is extracted from the bitter orange tree's blossom. It has a sweet scent. Its beautiful scent and effectiveness in skin regeneration make it perfect to be used as a skincare product. It brings elasticity in the skin and reduces blemishes and wrinkles from the skin.
2.      Eucalyptus Oil: Eucalyptus oil can be extracted from dried leaves of a eucalyptus tree. Its anti-bacterial, antiseptic, and anti-infectious properties make it useful for the healing process of the skin. It is useful against the eruptions of skin like pimples etc. it also provides relief against insect bites and itchy scalps.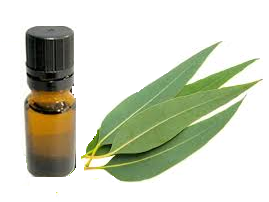 1.      Cypress: Piney oil derived from the cypress tree has an invigorating effect. This oil can be applied to the skin due to its circulatory benefits. This oil awakens the dull complexions, tones the skin, and detoxifies. This oil can be used to treat the skin puffiness, pimples, and varicose veins.
2.      Peppermint Oil: For Top Beauty Fashion Aromatherapy Skin Care , Peppermint oil is rich in Vitamin A & C, iron, calcium, magnesium, potassium, and Omega 3 fatty acids. It is the best product for callused or dry skins. It prevents clogged pores, brightens the dull complexions, and soothes the rough lips. It's nourishing effect increases the overall softness and beauty of the skin